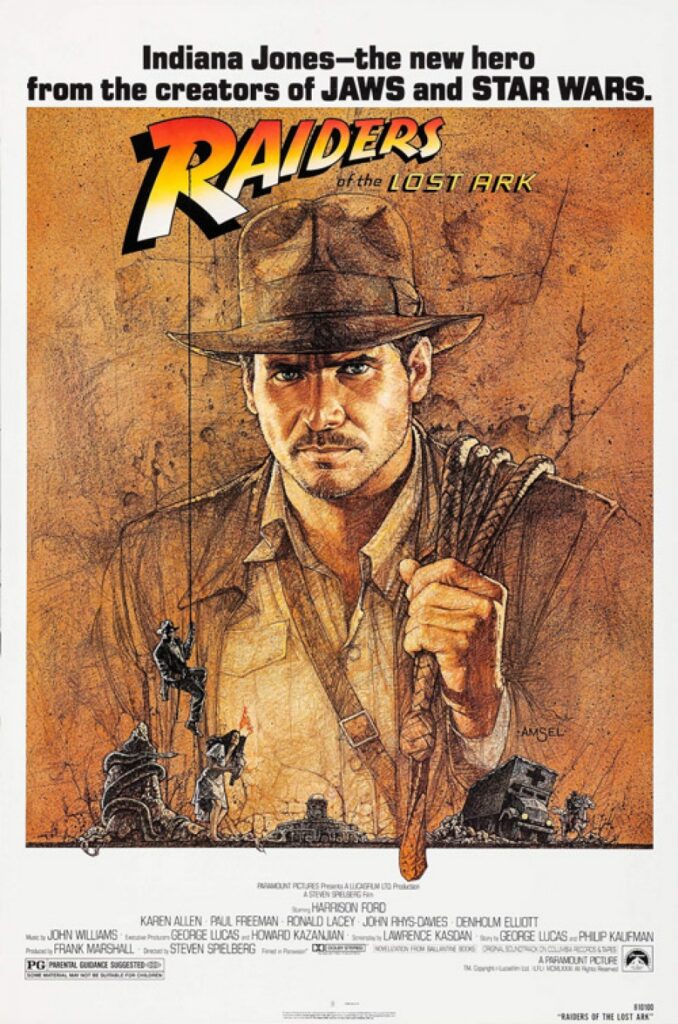 So we had a family trip to DisneyWorld in Florida last month, something I had been mentally planning since my daughter was born fifteen years ago. And then last weekend we reached another milestone, with a different event I've been thinking about on and off for at least as long: our first family viewing of 'Raiders of the Lost Ark'.
'It's probably the greatest action adventure movie ever made,' I told the children before we watched it.
'That was the most racist movie I've ever seen,' my daughter told me afterwards.
Ah.
So, okay, I do think the movie is still great. It's a textbook of action adventure film making. It features so many set pieces that have become part of the cultural fabric: the giant ball, the golden statue, the hijacking of the truck, the submarine, the taxi-ing aeroplane fight.
But the set pieces wouldn't have endured if they featured characters we didn't want to watch. And what a great character Indy is. He's 25% hero, 75% regular guy. He's clever and resourceful and brave, yes, but he's no superhero, and he has neither the super-competence nor the bulked up musculature that we see in, say, most of the Marvel leads.
Instead, he's often an asshole. He leaves Marion tied up. He puts his intellectual curiosity before the safety of everyone he meets. He's naive, believing the US government will let him keep the Ark when Denholm Elliot is much more realistic. He's arrogant, he's over confident, he fails to plan, the list goes on.
But because he's constantly messing up, he's exciting to watch. He can barely jump the gap as the tomb door closes. He underestimates the weight of the statue and then runs off with poison darts flying. He's far outclassed by most of the people he fights, having to cheat by bringing a gun to a sword fight or waiting for his assailant to get hit by a spinning propeller. We love the film because we love Indy. And we love Indy because we see something of our own, flawed-but-trying-hard selves in him.
However, yes, the film is pretty racist. I'm sorry. Brown people are essentially props here, with no agency and no value beyond waving fruit or guns as the story requires, or wearing eye patches and being dastardly. And they always seem to be delighted to help white people steal their cultural artefacts. The film is an affectionate pastiche of 1930s serials, so maybe one could charitably suggest it is aping the attitudes of its source material as part of its homage. (And Captain Katanga is an interesting enough character that I came away surprised he hasn't had his own spin off movie.) But overall, oof, my daughter is right and the movie has got this aspect of the story wrong.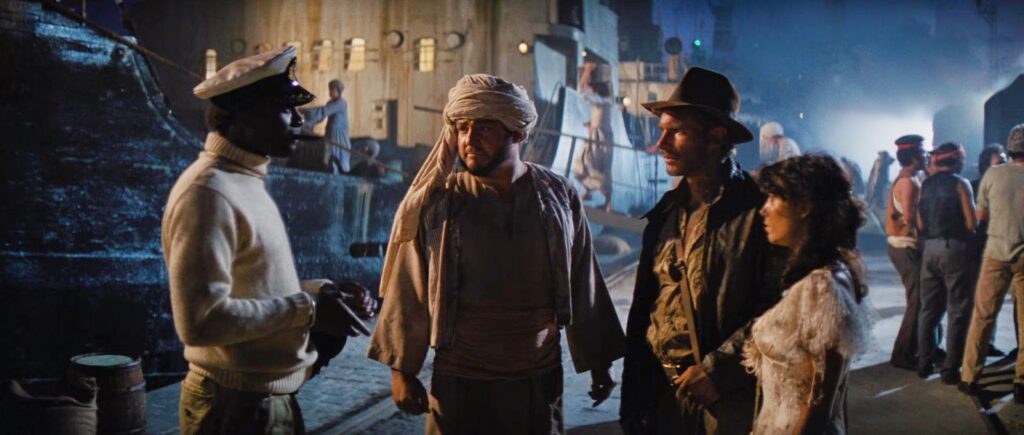 It does at least hate Nazis, though. It's unambiguous. There's no 'both-sides'-ing, no 'good' Nazi character, no ambivalent 'some of them were all right' shrug. Nope, 'Raiders' knows Nazis were bad. So let's celebrate that much.
I didn't realise until recently that the film had its name changed in 1999. It's now officially called 'Indiana Jones and the Raiders of the Lost Ark'. Supposedly to fit in with the names of the other films in the series. What the name change really illustrates is one of the central tenets of writing for the screen. One of the tenets of fiction overall. The film endures because of Indy more than because of the Raiding. As always, it's all about the characters.